Click here to resize type
Refractive Lens Exchange in West Palm Beach & Jupiter, FL
Who Is a Candidate for Refractive Lens Exchange (RLE)?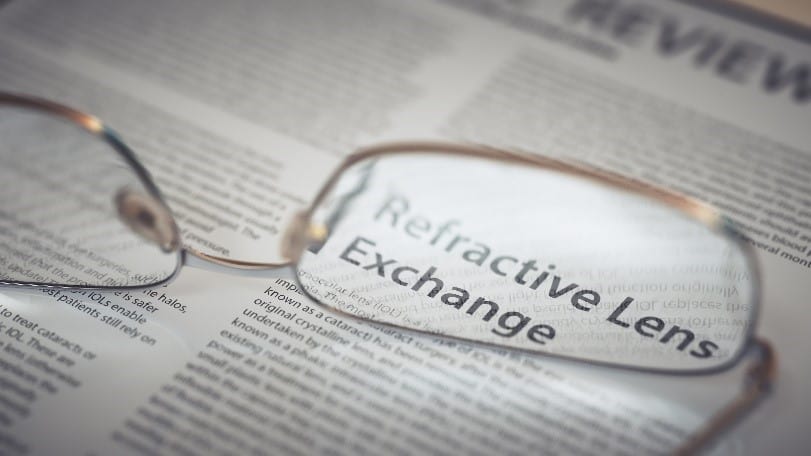 Refractive lens exchange, or RLE, is a surgical procedure that replaces the eye's natural lens with an artificial intraocular lens to improve vision. RLE is nearly the same as cataract surgery, except that the eye's crystalline lens is clear rather than cloudy. At Mittleman Eye, we may recommend RLE if you have presbyopia and do not want to rely on reading glasses for tasks that require good near vision. RLE is also an option if you have hyperopia (farsightedness) or myopia (nearsightedness) and do not qualify for LASIK or PRK.
Comparing RLE to LASIK/ PRK
The results of RLE are similar to those of LASIK and PRK, as the procedure offers the same clear, independent vision and improvements in quality of life. RLE is particularly appealing if you are over 40 and concerned about getting cataracts later in life, because artificial lenses cannot become cloudy. After RLE, you are unlikely to need any further vision correction surgery.
Refractive Lens Exchange Procedure Details & Results
RLE is performed on an outpatient basis, so you can return home soon after the procedure to recover. The procedure takes less than an hour. You will not feel anything during the surgery because your eye will be completely numbed with anesthetic drops.
Unlike LASIK or PRK , which reshape the cornea with a laser, RLE removes the natural crystalline lens and replaces it with a pre-selected artificial intraocular lens. Laser or ultrasound energy is used to gently break up the natural lens so it can be easily removed from the eye. Once the IOL is in place, it cannot be seen or felt, and it is designed to last indefinitely. The lens helps focus light entering your eye directly onto your retina, allowing you to see objects clearly. You should notice an improvement in the clarity of your vision within a few days of surgery.
Selecting Your Intraocular Lens for RLE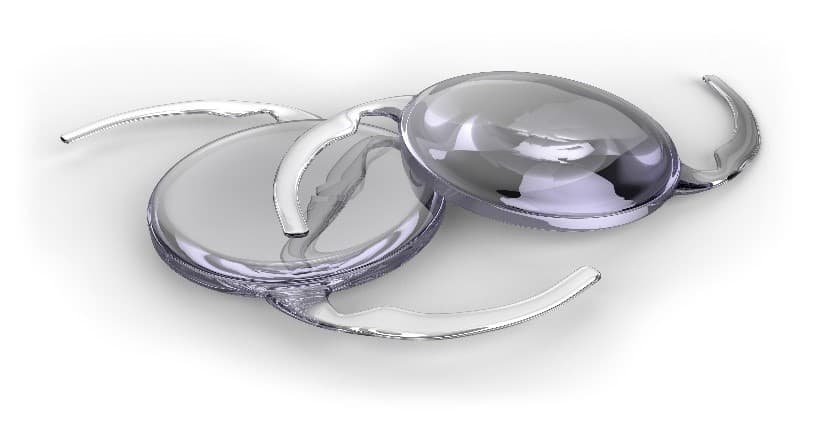 After deciding to undergo RLE, you must select the IOL that replaces your natural lens. The IOL options for RLE are virtually identical to those for cataract surgery . The Mittleman Eye team will help you evaluate your options, weigh the pros and cons of each and select the IOL that best suits your unique visual system and treatment expectations. Whether you need glasses after RLE depends on the IOL you pick.
You will have a choice of monofocal, multifocal, accommodating or toric IOLs .
Monofocal IOLs
Monofocal IOLs are designed to provide clear vision at a single focusing distance. Most people opt to have them set for distance vision and wear reading glasses for tasks that require good near vision.
Multifocal IOLs
Multifocal IOLs are designed to correct for near and distant vision. The lenses have different zones set to different prescription powers.
Accommodating and Toric IOLs
Accommodating IOLs work with the muscles of the eye to move and change shape, enabling clear focusing at different distances.
Toric IOLs correct pre-existing astigmatism, which is an irregularity with the shape of the cornea. They correct for near and distance vision.
Schedule a Refractive Lens Exchange Consultation
If you are interested in learning more about improving the clarity of your vision with refractive lens exchange, Mittleman Eye invites you to schedule a personal consultation with us. Please contact our West Palm Beach or Jupiter offices today.