Click here to resize type
Refractive Lens Exchange in West Palm Beach & Jupiter, FL
Who Is a Candidate for Refractive Lens Exchange (RLE)?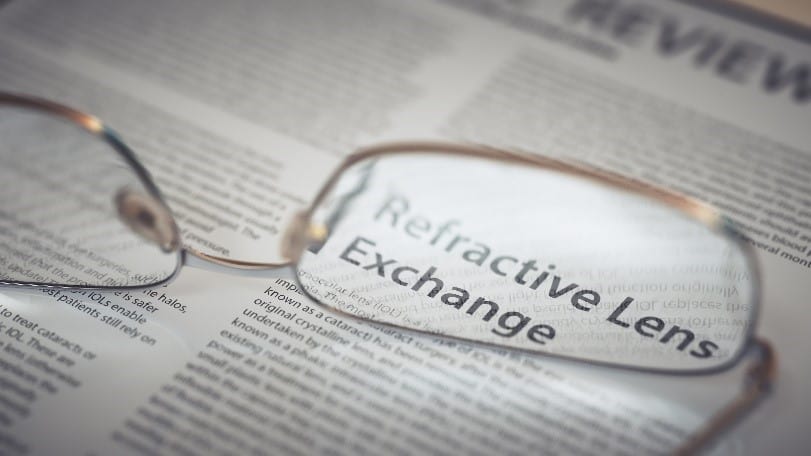 Refractive lens exchange, or RLE, is a surgical procedure that replaces the eye's natural lens with an artificial intraocular lens to improve vision. RLE is nearly the same as cataract surgery, except that the eye's crystalline lens is clear rather than cloudy. At Mittleman Eye, we may recommend RLE if you have presbyopia and do not want to rely on reading glasses for tasks that require good near vision. RLE is also an option if you have hyperopia (farsightedness) or myopia (nearsightedness) and do not qualify for LASIK or PRK.
Comparing RLE to LASIK/ PRK
The results of RLE are similar to those of LASIK and PRK, as the procedure offers the same clear, independent vision and improvements in quality of life. RLE is particularly appealing if you are over 40 and concerned about getting cataracts later in life, because artificial lenses cannot become cloudy. After RLE, you are unlikely to need any further vision correction surgery.
Refractive Lens Exchange Procedure Details & Results
RLE is performed on an outpatient basis, so you can return home soon after the procedure to recover. The procedure takes less than an hour. You will not feel anything during the surgery because your eye will be completely numbed with anesthetic drops.
Unlike LASIK or PRK , which reshape the cornea with a laser, RLE removes the natural crystalline lens and replaces it with a pre-selected artificial intraocular lens. Laser or ultrasound energy is used to gently break up the natural lens so it can be easily removed from the eye. Once the IOL is in place, it cannot be seen or felt, and it is designed to last indefinitely. The lens helps focus light entering your eye directly onto your retina, allowing you to see objects clearly. You should notice an improvement in the clarity of your vision within a few days of surgery.
Selecting Your Intraocular Lens for RLE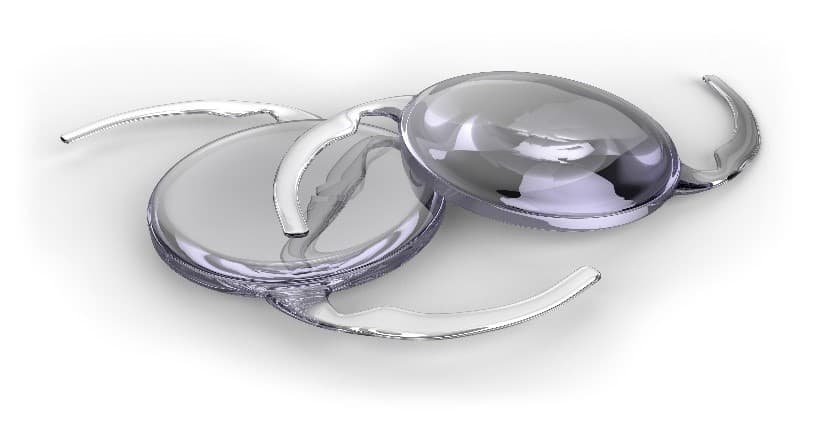 After deciding to undergo RLE, you must select the IOL that replaces your natural lens. The IOL options for RLE are virtually identical to those for cataract surgery . The Mittleman Eye team will help you evaluate your options, weigh the pros and cons of each and select the IOL that best suits your unique visual system and treatment expectations. Whether you need glasses after RLE depends on the IOL you pick.
You will have a choice of monofocal, multifocal, accommodating or toric IOLs .
Monofocal IOLs
Monofocal IOLs are designed to provide clear vision at a single focusing distance. Most people opt to have them set for distance vision and wear reading glasses for tasks that require good near vision.
Multifocal IOLs
Multifocal IOLs are designed to correct for near and distant vision. The lenses have different zones set to different prescription powers.
Accommodating and Toric IOLs
Accommodating IOLs work with the muscles of the eye to move and change shape, enabling clear focusing at different distances.
Toric IOLs correct pre-existing astigmatism, which is an irregularity with the shape of the cornea. They correct for near and distance vision.
Candidates for Refractive Lens Exchange
Patients who have one or more refractive errors (nearsightedness, farsightedness or astigmatism) and who wish to correct their vision without having to constantly rely on prescription eyeglasses or contact lenses may be good candidates for refractive lens exchange.
RLE is often a great alternative for patients who, for one reason or another, are not considered good candidates for other forms of refractive surgery such as LASIK. It is especially popular with patients over 40 since multifocal IOLs are arguably the best surgical option for patients who are also dealing with presbyopia (age-related farsightedness).
Refractive Lens Exchange Recovery
Arrange to have someone drive you home after your surgery, since your vision will be too impaired to get home yourself. Prioritize rest and relaxation for the first couple days, avoiding strenuous activity like exercise.
A few hours after surgery, you should notice that your vision has improved in your treated eye. This vision may not be stable, however: the quality can improve and degrade in the ensuing weeks until healing is complete. Side effects such as discomfort are generally minor and can be managed with pain medication. You may notice glare and blurry vision in the short term.
RLE Costs
Each procedure is customized to the needs of the individual patient, so costs can vary, with the most important factor being the type of IOL utilized. The team at Mittleman Eye can provide a complete quote during the consultation phase so that you know what to expect. Because refractive lens exchange is an elective procedure, it is not covered by insurance plans. However, Mittleman Eye does accept financing options through CareCredit, a leading medical lender.
Refractive Lens Exchange FAQs
Which type of IOL is the best?
It would be a mistake to try to label one type of premium IOL as better than another since they each serve different functions. The ideal IOL for you depends on your existing vision prescription and the type of changes you would like to achieve for your vision. Fortunately, our team has extensive knowledge about the pros and cons of each IOL, which allows us to make a recommendation that will maximize your satisfaction with the results.
Is refractive lens exchange the same thing as clear lens exchange?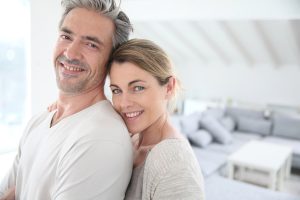 Yes, RLE and CLE are just different terms to describe the same procedure. In fact, this procedure is also sometimes called refractive lens extraction (or clear lens extraction). No matter the name, the idea is the same: to replace the natural lens with a premium intraocular lens to overcome refractive errors.
Why do your surgeons perform RLE on one eye at a time?
Our doctors choose to schedule a separate appointment for lens exchange on each eye for two main reasons. The first reason is that your recovery is easier when you can still see well out of your other eye. The second reason is that, although complication rates are very low, out of an abundance of caution it makes sense to verify that your body responds well to the surgery so that you do not risk harming both eyes.
Schedule a Refractive Lens Exchange Consultation
If you are interested in learning more about improving the clarity of your vision with refractive lens exchange, Mittleman Eye invites you to schedule a personal consultation with us. Please contact our West Palm Beach or Jupiter offices today.