Click here to resize type
Eye Exams in
West Palm Beach & Jupiter, FL
Why do I Need Regular Eye Exams?
Regular eye exams are an integral part of keeping your eyes healthy and your vision clear. Eye exams check for new problems and monitor existing problems so they don't get worse. If you wear corrective eyewear, eye exams are a good opportunity to check your prescription and explore new frames or lens options.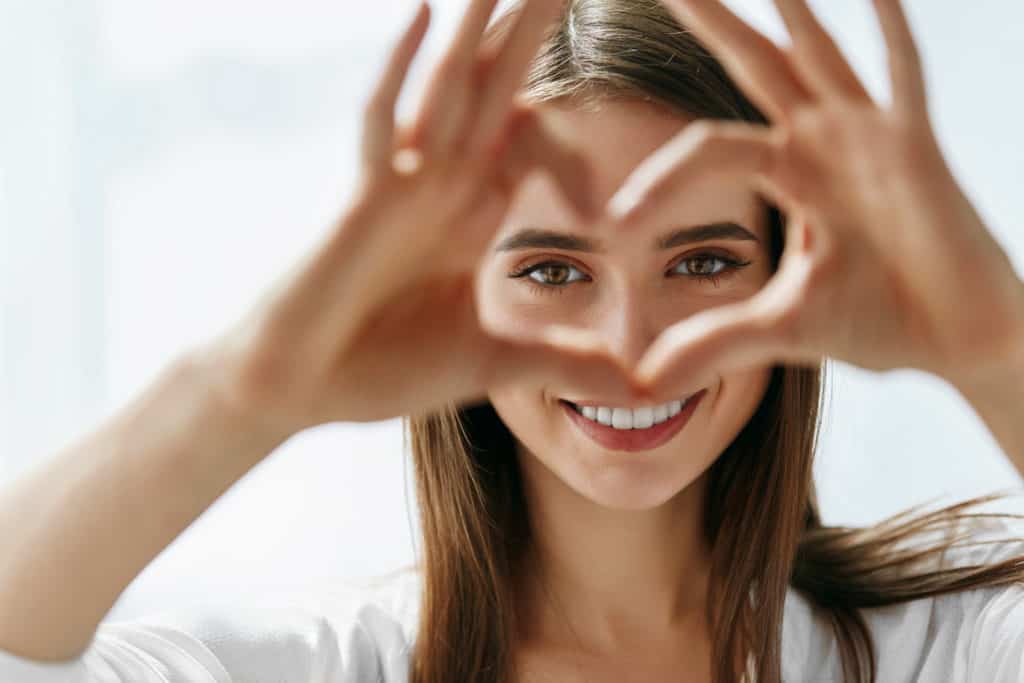 How Does a Comprehensive Eye Exam Work?
A comprehensive eye exam checks every part of your eyes' anatomy and individual characteristics to look for anything unusual or troublesome. The goal is to gather a complete understanding of your ocular health status so that any problems can be caught and treated sooner rather than later.
Often problems inside the eye do not cause noticeable signs or symptoms. Diseases like glaucoma or macular degeneration can go undetected unless the eyes are regularly examined.
Here are some of the things our doctors look at during an eye exam:
How well the eyes work together
Field of vision
Depth perception
Color vision
The pupils' response to light
The curvature of the cornea
The health and integrity of the retina, optic nerve and other internal eye structures
Fluid pressure inside the eye
Comprehensive eye exams are also an opportunity for our doctors to look for changes in the eyes that can signal systemic diseases, such as diabetes and high blood pressure.
Eye Exam Vision Correction Options and Prescriptions
Vision correction is also central to your exam. Your ophthalmologist will precisely measure the magnitude of any refractive changes in your vision, adjusting your prescription for nearsightedness, farsightedness or astigmatism.

Depending on the type of correction needed and your own preferences and lifestyle, your Mittleman Eye vision care professional will recommend appropriate lenses to ensure optimal clarity. You may choose contacts, frames or both.
Contact Lenses
Contact lens technology continues to evolve, generating new options that offer improved comfort and performance. Whether you are interested in conventional daily wear contacts, disposable contacts or even implantable contacts, the Mittleman Eye team can steer you in the right direction. We will review your choices and help you pick the material and design that works well for your needs. Contact lens fittings begin with a vision check and measurements of your specific refractive error. We then offer the chance for you to try out different lenses, evaluating how they fit and align with your eyes. Our team is happy to offer our recommendations based on your unique eye anatomy and refractive error. You will pick your favorite lenses and wear them for a week before coming back for a follow-up appointment.
Eye Exams for All Ages
Comprehensive eye exams are important at any age.
Children depend on their vision to keep up in school and do well on homework and tests. Regular exams will ensure they do not have any eye problems that could hold them back academically.
Middle-aged adults usually develop presbyopia, or the age-related decline of reading vision. Exams can reveal the onset of presbyopia and offer an opportunity to explore treatment options.
Seniors are at risk for diseases like cataracts and macular degeneration; without eye exams, these conditions can go undetected and cause irreversible vision loss and even blindness. Exams are crucial in older adults.
If you would like to learn more about comprehensive eye care, we invite you to schedule a personal consultation with an experienced ophthalmologist at our West Palm Beach or Jupiter office by contacting Mittleman Eye today.
Eye Examinations FAQs
How Often Should I Have an Eye Exam?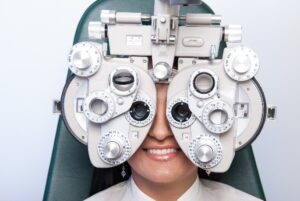 Our eye doctors recommend coming in for a comprehensive examination every year once you are an adult. Not only will doing so allow us to stay on top of changes to your prescriptions, it also gives our doctors the opportunity to continually monitor for subtle symptoms that may be indicative of larger problems. For patients whose vision has started to deteriorate over time, our doctors may recommend scheduling appointments more frequently than annually.
What Are Signs That I Need an Eye Exam Sooner?
Eye care is critical to extending the strength and longevity of your sight, so you should not wait for your annual examination if problems arise in the meantime. If you experience any of these symptoms, do not hesitate to reach out to our team for an appointment:
Red and/or itchy eyes
Blurry vision
Eye pain
Decreased night vision
Floaters or flashes of light in your line of vision
Reoccurring migraines
The feeling of pressure behind the eyes
How Much Does an Eye Examination Cost?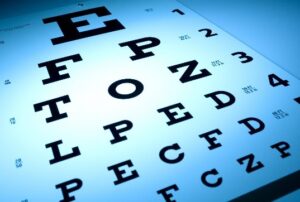 The amount you will pay for an eye examination depends on the extent of the tests necessary as well as the type of insurance you have. Mittleman Eye accepts a long list of insurance plans — vision and medical health alike — which you can view here. To discuss more precise costs or rates for uninsured patients, please contact our team at Mittleman Eye.
Do Eye Exams Hurt?
Do not worry, eye examinations are pain-free. The team at Mittleman Eye takes extra steps to make sure you remain as relaxed as possible throughout the examination. While a small number of patients may find certain tests to be momentarily mildly uncomfortable, the tests are not painful.
How Long Will My Eye Examination Last?
Most patients can expect their examinations to last approximately one and half hours, with some variance depending on the extent of the tests being conducted. Our team strives to perform all aspects of the examination in a timely manner without sacrificing comfort or thoroughness.
Can I Drive after Having My Eyes Dilated?
A comprehensive examination includes pupil dilation so that your doctor may check out the entirety of your eyes. These dilating drops may cause blurry vision for a matter of minutes or hours. While most patients feel their sight is good enough to drive roughly 20 to 30 minutes later, if you are concerned about your ability to drive, we encourage you to arrange for a ride in advance.
Why Should I Get an Examination at Mittleman Eye?
While some vision centers have to refer you elsewhere if an examination turns up any problems, Mittleman Eye has a reputable team of ophthalmologists ready to devise a course of treatment for you, as necessary. Whether you need to adjust your existing prescription or need treatment for cataracts, glaucoma or retinal issues, Mittleman's experts can improve the quality of your eyesight.
To schedule an eye exam at Mittleman Eye, please call, or text us at (561) 500-2020, or click here to send a question to the clinic today.