Click here to resize type
Cataract Surgery in West
Palm Beach & Jupiter, FL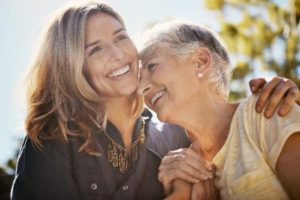 What is Cataract Surgery?
Cataract surgery is a safe and routine procedure; millions of people all over the world successfully undergo cataract surgery every year. Cataract surgery removes your eye's natural lens and implants an artificial intraocular lens (IOL) in its place.
IOLs are specifically designed to integrate with your eye's structures and remain clear and intact for many years.
How Laser Cataract Surgery Works
Mittleman Eye offers leading-edge cataract surgical procedures to patients in West Palm Beach and throughout southern Florida. Modern cataract surgery uses a laser instead of traditional surgical instruments to perform key steps of the procedure, such as creating the initial incisions in the eye and separating the lens into pieces for easy removal.
Our team uses the LenSx® Laser System, a state-of-the-art femtosecond laser that enhances the safety and precision of the surgery and accelerates patient recovery times. Laser-assisted cataract surgery also reduces some of the already-low risks of surgery by automating many of the steps of the procedure so there is no chance of human error. Sophisticated computer software helps your surgeon guide the laser in making incisions with pinpoint accuracy.
IV-Free Approach to Cataract Surgery
Mittleman Eye is at the forefront of advances in cataract surgery, and continually explores ways to improve the treatment experience and outcomes for patients. We understand that some of our cataract patients feel stressed or anxious at the thought of an IV delivering sedation medicine throughout surgery. The phobia of needles (termed trypanophobia) is actually quite common! Unfortunately, needle-related anxiety can cause delays in the operating room and even prevent certain patients from getting the care they need. To take some of the hassles and stress out of the experience, we are pleased to offer in-house office space for IV-free cataract surgery.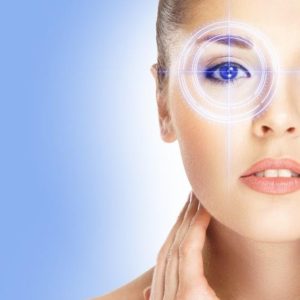 Preparing For Cataract Surgery And Choosing An IOL
In choosing an IOL to replace your natural lens, there are many remarkable options for you to consider.
Implantable Lens Options
Multifocal lenses are increasingly popular nowadays. These lenses restore clear vision at near and far away distances instead of only one fixed distance. The ReSTOR lens is a popular, reliable option among multifocal IOLs.
Another option is the Crystalens, an accommodating IOL that works with the eye's muscles in order to change focus. With the Crystalens, you can easily switch focus from nearby objects to distant objects without suffering a drop-off in quality.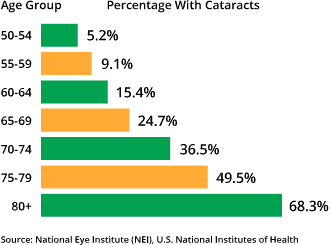 New IOLs are being developed and FDA approved all the time. Two of these options correct for presbyopia, or the age-related loss of near vision. The Tecnis Symfony lens is an extended-depth-of-focus IOL that increases the range of vision provided without compromising quality or detail. And the AcrySof IQ PanOptix IOL is an innovative trifocal lens delivering sharp vision at near, far and intermediate distances. By splitting incoming light into three distinct focal points, the PanOptix lens provides the vision you need to read, work on a computer and enjoy outdoor hobbies and activities such as golf or tennis.
If you enjoy an active lifestyle full of work and leisure, the Symfony or PanOptix IOL may be the most suitable option for your needs. The Mittleman Eye team will evaluate your eye anatomy, visual needs and lifestyle preferences and help you select the IOL that makes sense.
Most, if not all, of these IOLs are available in toric versions to correct pre-existing astigmatism.
How to Schedule a Cataract Surgery Consultation
Learn more about cataract surgery and available IOL options by scheduling a personal consultation with a knowledgeable ophthalmologist at our West Palm Beach or Jupiter office. Contact Mittleman Eye today.