Click here to resize type
Cataract Surgery in West
Palm Beach & Jupiter, FL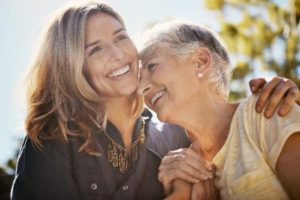 Implantable Lenses for Cataracts   
Removal of cataracts and replacement with an intraocular lens (IOL) is the most common surgical procedure performed in the world today. There are no real negatives to replacing your clouded cataract with an IOL. The implant is designed to become a permanent part of your eye. It will not be rejected by your body or wear out. And because it is made of a special material, it will remain clear for a lifetime.
How Laser Cataract Surgery Works
Mittleman Eye offers leading-edge cataract surgical procedures to patients in West Palm Beach and throughout southern Florida. Originally performed with the use of a miniature blade, cataract removal can now be done using an advanced laser to make incisions. The skilled ophthalmologists of Mittleman Eye use the LenSx® Laser System, featuring a state-of-the-art femtosecond laser that makes possible greater precision for the surgeon and faster recovery for the patient. Sophisticated computer software helps your surgeon guide the laser in making incisions with pinpoint accuracy.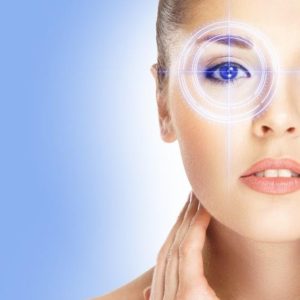 Preparing For Cataract Surgery And Choosing An IOL   
In choosing an IOL to replace your natural lens, there are many remarkable options for you to consider. Increasingly, patients prefer new multifocal varieties. As the name suggests, these lenses are able to focus on objects at various distances. Most offer two set fields of vision, but a new trifocal option allows clear vision at near, far and intermediate distances.

Among the many choices are the ReSTOR and Tecnis Symfony multifocal lenses that bring close and distant objects into focus without eye muscle assistance. The Crystalens provides this same full range of vision by using your eye's natural muscle. Crystalens and Trulign Toric IOLs are also able to correct for presbyopia. The Visian Toric Implantable Collamer Lens is the first implantable lens that corrects for myopia and astigmatism at the same time.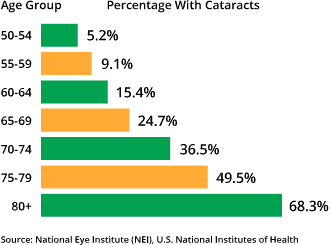 One of the most exciting innovations is the AcrySof IQ PanOptix intraocular lens. It is the first IOL to offer trifocal vision, providing clear focus at near, intermediate and far distances. PanOptix works by splitting light into three focal points: The intermediate focal point for these exceptional lenses is 60 cm, which is within the optimal range for performing tasks using digital screens. This is more practical than the 80 cm focal point used by some other lenses. The near vision focal point is 40 cm, an ideal distance for reading and other close-range tasks. The third focal point is infinity, allowing clear, panoramic views of the world around you.
How to Schedule a Cataract Surgery Consultation
If you would like to learn more about cataract surgery and available IOL options, we invite you to schedule a personal consultation with an experienced ophthalmologist at our West Palm Beach or Jupiter office by contacting Mittleman Eye today.