Click here to resize type
Oculoplastic Surgery in West
Palm Beach & Jupiter, FL
The eye is one of the most complex structures in the body, and in all of nature. It's amazing what the eye does every day, and every millisecond: it captures a tiny slice of the electromagnetic spectrum and conveys its kaleidoscope of colors and dimensions to billions of neurons at the other end of the optic nerve.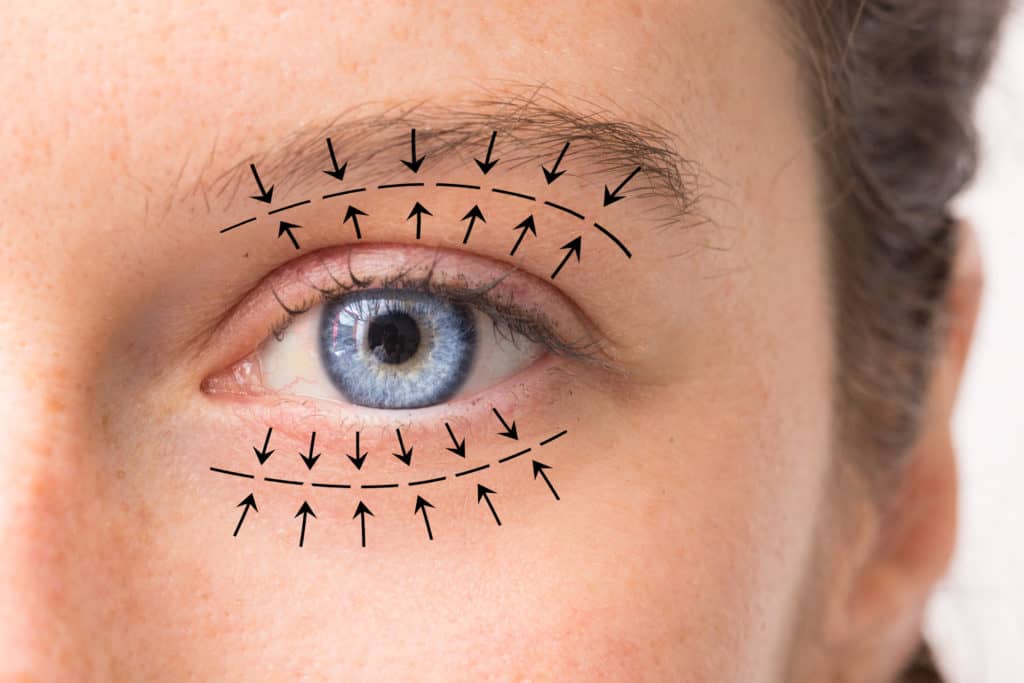 Eye Conditions that can be Corrected through Oculoplastic Surgery
As you might expect with such an intricate system, there is much that can go wrong. Oculoplastic surgeons focus on problems that may develop with the eye sockets, eyelids, tear ducts, and even surrounding areas of the face. They reconstruct eyelids and repair orbits, correct eyelid-position abnormalities, remove growths and perform delicate surgery on an array of ocular structures. Examples include:
Eye cancer and problems with the eye socket, such as fractures, lacerations, inflammation or infection
Eyelid disorders, including blepharospasm, hemifacial spasm, Meige syndrome, aberrant regeneration, dermatochalasis, ectropion, entropion, and eyelid retraction
Graves disease and thyroid eye disease
Skin cancer on the eyelid or near the eye
Trichiasis, or abnormally growing eyelashes
Tear duct blockage that can cause dry eye or, conversely, excessive tearing
Cosmetic Eye Procedures
Oculoplastic surgeons also address cosmetic concerns. Their techniques range from noninvasive options such as dermal fillers and chemical peels to eyelid and brow lift surgery.
Eyelid Surgery
In the case of eye or brow ptosis (droopiness), the technique chosen is based upon the location of sagging skin: When the main concern is loose skin and an accumulation of fat in the upper and lower eyelids, blepharoplasty, or eyelid lift, is often the best choice. Blepharoplasty removes excess skin, fat and sometimes muscle between the eyebrow and eyelash, but does not change the position of the eyebrow.
Brow Lift
Brow lift will be the preferred solution when the brow is within the eye socket, has lost its natural shape, or if a patient has a pocket of fat or loose skin that involves more than just the upper eyelid.

Brow lift smooths out frown lines, creases and wrinkles on the forehead and around the eyes. During the procedure, an oculoplastic surgeon lifts forehead skin and the brow area to restore a youthful facial appearance. 

Brow lift will improve the appearance of sagging skin, crow's feet, frown lines and deep lines on the forehead, but not completely eliminate them. If "hooding" of the upper eyelids was caused by loose skin in this area, brow lift will also improve the appearance of skin around the eyes.
How to Schedule Cosmetic or Reconstructive Eye Surgery
If you would like to learn more about oculoplastic surgery, we invite you to schedule a personal consultation with an experienced ophthalmologist at our West Palm Beach or Jupiter office by contacting Mittleman Eye today.